PS5 restocks went live at both Best Buy and GameStop yesterday afternoon.
Standalone PS5 consoles and bundles reappeared for purchase on Best Buy's website yesterday, and GameStop followed with its own restock shortly after.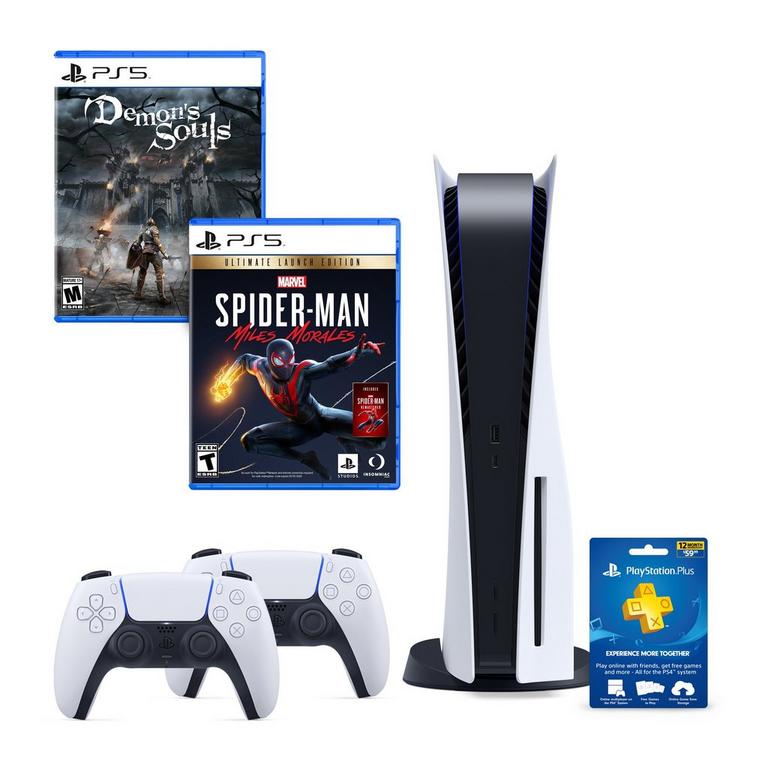 Target could also be restocking soon.
Both stores had the disc and digital consoles in stock alongside their own package deals.
GameStop's most expensive PS5 bundle featured Marvel's Spider-Man: Miles Morales, Demon's Souls, and a $20 GameStop gift card for $729.99.
Best Buy customers, on the other hand, could grab a cheaper $689.96 bundle, which included all the same items as GameStop's minus the gift card, offering Black Ops: Cold War instead.
Yet again, hopeful fans got the chance to bag a PS5. Following the restock, Twitter saw an influx of proud new PS5 owners, sharing their victorious relief in the form of confirmation email screenshots.
However, success wasn't easy.
Buyers faced a plethora of obstacles. Absent confirmation emails and post-purchase cancellations were just a couple of the frustrations faced by customers.
For some people, the PS5 didn't even make it into their cart. Best Buy customers faced constant error messages and GameStop seemed to block buyers' IP addresses at random.
Unfortunately, not everyone got their PS5 fix. Limited stock and technical difficulties left a lot of fans disappointed and PS5-less.
It's uncertain how long the restock lasted before buyers exhausted all available PS5s, but we know that bundles and package deals survived the longest.
Scalpers have claimed over 3500 consoles, so if you still can't get a PS5 in your cart, bots are likely to blame. However, there are a few ways to get around them – here's our advice to beat them in action!
When will Best Buy and GameStop restock the PS5?
Both stores have yet to officially announce another restock. Therefore, there's no telling how long it'll be before we see the PS5 back at Best Buy and GameStop, but there are plenty of places rumored to restock soon.
Check out our US PS5 stock tracker to find out more. We also have a UK stock tracker.